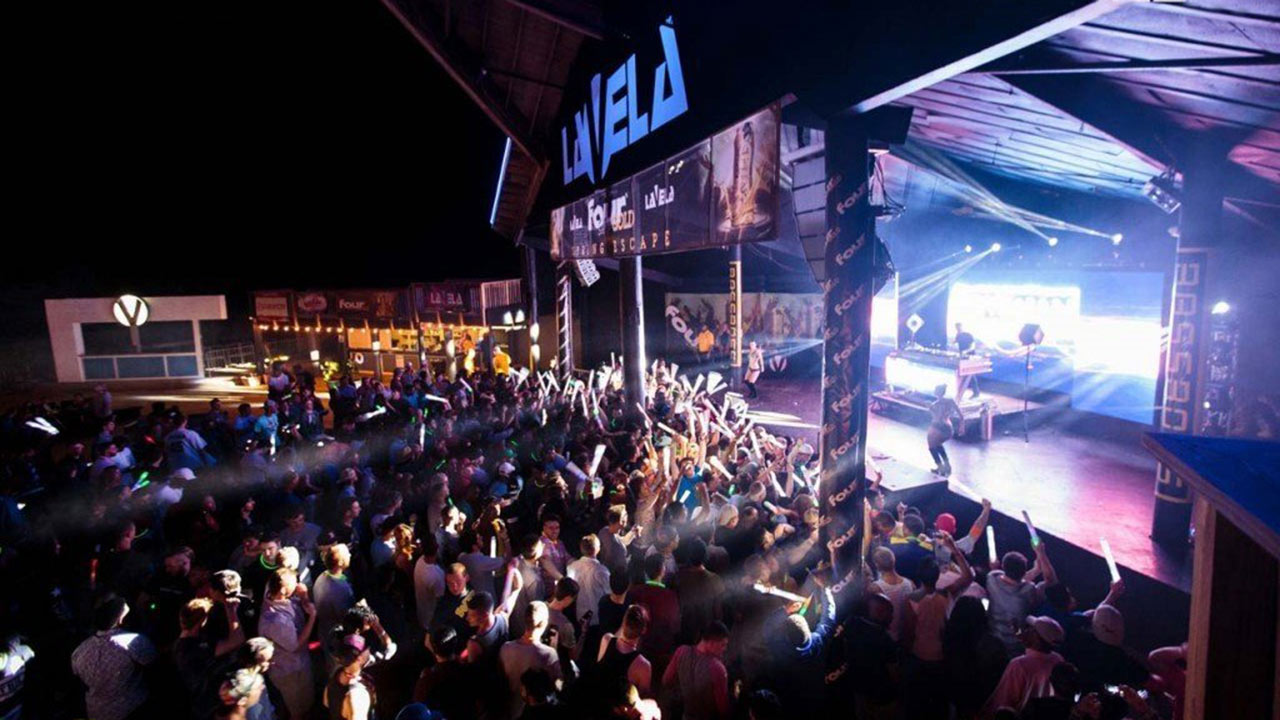 Keeping the Club Trendy and Techy
Every year, Club LaVela has a period of time during the off season when the club can be remodeled and refreshed in preparation for the next upcoming season. This always affords me the opportunity to keep the club at the top in technology and decor; making sure all of the sound and lighting systems are giving the clubbers the most up to date and immersive experience possible. In previous seasons, a single room has been chosen and a major upgrade takes place within that room. The main room got a full sound and lighting revamp one year, our VIP room got an entire premium upgrade with custom couches, lighting, and sound, and many of the others along the way.
Much More Than Ever Before
This particular time was different. This was one of the biggest remodel undertakings we have ever attempted in a short off-season period. Not only would the entire pool deck get re-made, including modifying the pool itself, but the entire audio, lighting, and video system on the pool deck would be upgraded to an in-house, world-class system to enable us to host some of the biggest names in the entertainment industry. I was going to have my hands full coming up with a design for lighting, sound and video that not only would deliver a world class experience, but would also fit our budget and time constraints. All of these combined renovations meant more people will be able to view concerts comfortably and with the most up to date lighting and visual systems that parallel technologies found in the biggest clubs all over the world. This truly was an upgrade worthy of the "Largest Nightclub in the USA."
Everyone knows that the heart of the club is its sound system. It's what keeps the people constantly moving, dancing into the late hours of the night. Without it, there is no club. For this renovation, I wanted to make sure that no one would be at a loss for an amazing sonic experience like no other.
For this upgrade I reached out to several major manufacturers for estimates on what would become the primary system for the club's major concerts. I knew we needed a rider-friendly system that would be able to handle the rigors of extreme conditions as well as be able to perform for all types of music. Once bids had been received, the owners and I went about picking them all apart to see which one would be our choice.
BassBoss – one of the world's most sought after sound manufacturers for subwoofers – was the final choice and offered to get us a brand new prototype product that provided minimal size with large impact. David Lee – owner and head designer at BassBoss – had just designed and was preparing for release a new medium format line array cabinet that he wanted to put through its paces. This installation would offer plenty of opportunity to test the components. Not only would the cabinets be working full-tilt day and night, they would be doing it in one of the most harsh environments for a speaker. Right on the beach. Sunlight, salt, sand, and wind were going to punish these speakers like never before.
In addition to the tops, a blistering combination of horn loaded and super low frequency ZV28's would be utilized to provide not only punchy, tight bass, but some of the industry's lowest frequency response possible from a commercially available subwoofer. This means the bass can truly be felt, not just heard. The combination of subwoofer types also allows for the system to be utilized for not only EDM and Rap shows (the club's main focus during Spring Break), but also on Rock and Country shows as well (which happens throughout the summer months).
Daylight-Visible
LED Screen
More Room to
Shake Your Booty
For the lighting and video I had several criteria to uphold. First off, obviously, it had to make an impact in such a large space with a relatively small stage size compared to the entire deck and pool space. This system was going to have to perform in both daytime shows as well as night, so the brightness of components had to be considered. It was going to be outside and working on a daily basis, so no breakdowns would be performed to save the gear from the punishing salt and sand environment. This system needed to be used for both EDM style performances as well as Rock and Country shows, so system adaptability needed to be considered as well.
The LED screen was going to be the primary visual focus, so the choice of components started there. I went through an exhaustive bidding process between more than 20 different LED screen manufacturers. The overall screen size, resolution, distance from the crowd, brightness, and refresh rate were all taken into account. The screen was going to be shipped directly from China and had to be ready in time for the start of the season as well as contending with the normal Chinese New Year, so time was of the essence. I ended up coordinating with shipping carriers and the manufacturer to ensure delivery on time which was not a small task by itself.
I designed the screen system so that it could be used in two to three primary setups. When we had DJ's or Rap acts, it could be split into a tryptic style three-panel setup that would be offset from each other front to back in order to give a dimensional quality to the stage highlighting the DJ in front. When Rock or Country acts were booked and stage space was needed for the band setup, the screen could be moved farther upstage and either kept as a tryptic or pushed together to create one huge screen.
To be able to match the screen brightness, 7R beams were selected that would be able to be visible in daylight conditions as well as to project beams across the entire pool deck space and reach out to the farthest of the crowd. It needed to make an impact even at distance since some of the VIP seating was the farthest away from the stage. To provide a color wash on the stage, I selected Aura-type LED zoom washes that could be adapted to create both a large color wash area or tight precise glows as well. I had already auditioned several fixture manufacturers previously, so I knew what companies would get me a reliable fixture for the cost to meet budget. To help the fixtures stand up to the elements, my team and I disassembled each one and conformal-coated all boards to keep corrosion at bay. On each fan, a filter was also added to keep as much particulate matter and salt spray from getting into the fixture to begin with.
To cap off the last little detail, since the pool was getting drained and re-worked in size, I was able to add color changing LED pool lights to the long list of install tasks. This gave the pool the opportunity to become part of the show and highlight itself as part of the entertainment. Nighttime pool parties are yet another way the club can bring entertainment to the clubgoers.